The Entire Charleston SC Real Estate Market is Only a Click Away

This website is designed to give you a one stop shop for everything needed to buy and sell your home, land, or rental property. Receive free advice in the online web forum, or contact us directly by email or phone. We strive to be a reliable information source that you can count on. Our database pulls directly from the area's Multiple Listing Service MLS® and refreshes on a 24 hour basis, only showing properties that are available for purchase. Charleston's business community remains strong and vital. Inc.com, a daily resource for entrepreneurs, named Charleston one of the Top Ten Mid-sized Cities for doing business. Recent research has determined that only a handful of cities have experienced a net gain in the in-migration of young knowledge workers, while 90% of America's cities have suffered a net loss. Cities that can attract and retain this highly mobile group of workers will reap high economic benefits. Next Generation Consulting compiled a list of 80 such sites for the US and Canada. Charleston ranked #2 in the cities with a population between 100,000 and 200,000.
Although we have seen a dramatic growth in interest in Lowcountry real estate, we have not lost sight of our romantic past. Charleston has been a center for culture, refinement, arts and achievement for centuries. This is reflected in the people who grace this lovely city. Conde Nast Traveler, Travel+Leisure and Southern Living magazine readers repeatedly place Charleston in its top ten in just about every category.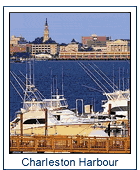 The Charleston area is a feast for the senses, with history serving as the main course. Charleston SC is America's most beautifully preserved architectural and historic treasure, with a rich, 300-year history just waiting to be discovered. Church bells toll the hour as history unfolds around each and every corner. In no other place are the past and present more intertwined. The Charleston SC real estate market offers lush sea islands and sun-drenched beaches offer as much recreation or relaxation as your heart desires. Golf is on a world-class level, with challenging courses reflecting the natural beauty of the South Carolina low country. Charter fishing on the Gulf Stream or inshore waters is readily available. Shopping is one of our Visitors most passionate pursuits. Marvel at native sweet grass baskets and handmade crafts found in Charleston's famous open-air market, or browse through inviting boutiques, art galleries and antique shops found throughout the Charleston area.
With a unique grasp of the Charleston real estate market, Charleston Real Estate Guide offers both sellers and buyers the level of service that no other group can offer in the Charleston South Carolina real estate market.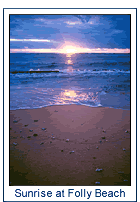 The Beaches and Waterfront of Charlston SC real estate are the life blood of our real estate market. Sulivan's Island real estate, Folly Beach real estate, Kiawah, Seabrook and surrounding waterfront properties provide buyers with incredible value relative to our nations more developed coastal properties. Charleston real estate offers a great deal of waterfront properties are still undeveloped and allow those who find them at the right time the opportunity to build their custom dream home. We specialize in Charleston SC real estate, Summerville Real Estate, James Island Real Estate, Wild Dunes Real Estate, Sullivans Island Real Estate, Mt Pleasant realestate, Johns Island Real Estate, Kiawah Island Real Estate, Mount Pleasant Real Estate,Folly Beach Real Estate,Seabrook Island Real Estate,Isle of Palms Real Estate,Daniel Island Real Estate, West Ashley Real Estate, SC beachfront condominiums, real estate on Isle of Palms, retiring in South Carolina, waterfront condos on Folly Beach, Folly Beach South Carolina real estate, and buying homes in SC. Feel free to search sc mls listings, get information for selling your home in sc, all from this site.
As enthusiastic brokers of "charleston real estate", we are proud to welcome you to Charleston Real Estate Guide, South Carolina's leading resource for "Charleston SC real estate" information. As you research Charleston South Carolina you will find valuable information at the Charleston County Website which offers an online GIS web system. For more information on the City of Charleston visit their site at http://www.ci.charleston.sc.us. Divine Creations (Charleston SC Interior Decorator) is a decorating and design service owned by Sue Mac Ridgeway, whom I believe to be, the most talented in Charleston. Charleston is home to 2 of the South's finest educational institutions, The College of Charleston and the Medical University of South Carolina, as well as many outstanding charitable organizations such as Crisis Ministries. Although, in our oppinion, this website offers the most comprehensive listings available for the Charleston area, you will also find a public MLS search at the official site for the National Association of Realtors. Last but not least, we have recently added a new blog about Life in Charleston, Charleston SC Restaurant Reviews, and Things to do.
---