Archives for: June 2008
06/17/08
09:31:53 pm, Categories:
Charleston Events
Mid-Life Career Change
I decided after 21 years as a business owner to close it last October. I had started the business with my parents four months before my wedding. The funny thing is, I had started real estate school and then decided to work with my parents. As it turns out it was a good decision. A year and two days after my wedding I was blessed with the birth of a beautiful daughter. Then three years later blessed with the birth of another beautiful daughter. I was able to take them to work with me and their Honey and Pop, (grandparents), were able to enjoy each day with them. My dad died and four years later my mom died, so I decided I needed to go back to my dream of real estate. The scariest part of this dream was going back to school and having to pass a test. This delayed the process for about a year and a half. I worried, can I make a living doing this? Will I be able to learn everything there is to this business? Most of all I wondered if was I to old too old to start over. How dumb is that? Once I passed the test I was so ready to get to work. I love what I do each and everyday. I meet and work with great people from every walk of life and backgrounds. I work with couples who are just starting out and buying their first home, some are starting families and need a larger home and some who are ready to retire and want to down-size. There are also those relocating here for their jobs and those who are retiring to Charleston for the great life style Charleston, South Carolina affords them. I will never second guess my decision to make a career change this late in life. I finally feel as though I make a difference in other peoples lives. It is a huge decision to buy a home and I love helping my clients feel comfortable with their decisions. What it boils down to is things happen for a reason and had I gone into real estate when my girls were little I may have missed out on softball games, practices, swim meets and field trips. Those years you can not get back. I hope if a mid-life job change is in your future you research and go for it today! Good Luck!
06/08/08
09:58:22 pm, Categories:
Charleston Life and Family
Birthday
This weekend was my birthday. Wow what a week in Charleston. Wednesday, my sister and brother (by marriage)which is better than my own took our girls group out for a boat cruise. We ate and then left James Island Creek into the Charleston Harbor and down the Ashley River. We cut the motors after we went under the double Ashley River bridges and floated with the incoming tide for three or four miles. We went for a swim and floated with the boat. The water was so warm and comforting. Then on Friday afternoon most of our friends took a half day off work and showed up at my pool and when I got home they were planning the night. My husband and I had to go to a going away party for some guys at work at Red's Ice House on Mt. Pleasant. What a meat market! Well it was Friday afternoon. We said our goodbye and arrived home to our friends cooking burgers and dogs on the grill. What a treat! We ate, swam and talked late into the night. On Saturday I held an open house at one of my listings and then showed property. I got home and was working on the computer and my sister and mother-in-law showed up and told me I needed to leave. They had come bearing gifts. They planted all of my pots with blooming Sweet Potatoe vines, Gerber Daisies, Hybiscus and Verbena among other plants. My entire backyard looked totally different with a few pots of flowers. I was brought to tears. There was a heat index of 101 on Saturday. We cooked dinner for four and ended up with sixteen. We had food left over. Somehow thats how it ends up in the South, we just don't know how to cook for four. Love this life. How many people get a weeks worth of birthday? It is Sunday and I am so ready for Monday, so I can rest. I hope your birthday measures up!!!
06/05/08
09:38:43 pm, Categories:
$ Value Priced
Mimi's Cafe/ Creekside :: James Island, SC
Entrées $10-$15
James Island. 1241 Harborview Road. 795-4090
Lunch, Dinner, and Saturday and Sunday Brunch
For the last few years or so Mimi's has established itself as the go-to restaurant for James Islanders looking for a good meal at reasonable prices. The menu is simple with just enough variety. The setting is casual with great views overlooking the marsh and James Island/Ellis Creek. With a screened-in porch and a back deck that juts out over the marsh what more could you ask for? Run by sisters Monique and Mimi Duffy, the cafe is most welcoming. They feature an ever-changing specials board of seafood, steaks, pork, and pasta dishes. They have a great happy hour and the appetizers are half price. My group of girls meets there pretty regularly on Wednesday evenings. Troy is the bartender and he knows what you're drinking before you do and you never see the bottom of your glass. He's cute too!
09:09:42 pm, Categories:
charleston real estate
TEACHERS!!!
South Carolina is luring teachers to the state with housing assistance that is very generous. The state Housing Authority is offering home loans at a 5.9 percent interest rate. Included is down payment assistance up to $7,000 for teachers making less than 80 percent of the county's median income. If you stay here for five years this money will be forgiven. In other words you don't have to pay it back! The maximum is between $180,000 and $240,000 and is being offered by more than 200 lenders around the state.
07:48:55 pm, Categories:
charleston real estate
Check this out! Lots of great information regarding the schools in South Carolina. The SC Dept. of Education has launched a new website to assist homeowners and buyers who are investigating school or districts. SC Education Choice.com allows users to investigate options by program, school, district, or organizational structure. Use the "Search Choice Programs" button on the right side bar to access the search.
06/04/08
10:31:08 pm, Categories:
charleston real estate
Leading Charleston Real Estate Company Changes its Name
Did you know? On May 1, we changed our name from Prudential Carolina Real Estate to Carolina One Real Estate and affiliating with Leading Real Estate Companies of the World. Leading Real Estate Companies of the World is a network of over 700 independent companies in 35 countries that does more real estate business than any franchise worldwide. This gives everyone increased exposure.
As technology and consumer behaviors change, so must we. The impact of the Internet and alternative advertising trends, including the need for a global connection for our luxury market, make us confident that the decision to become an independent company is in your best interest, both today and going forward.
We have always been a locally owned and operated company dedicated to meeting the needs of our clients, one property at a time. Though our name and look are changing, what remains the same is the dedication and commitment of your listing and sales agent and a team of over 1,000 Realtors working from our 16 offices in Metro Charleston. Please be assured that throughout the transition, our first priority is to meet your real estate needs.
06/03/08
11:03:47 pm, Categories:
Charleston Life and Family
Life, Marriage and Kids Living in Charleston, SC
What I know about life, marriage and kids after 22 years of marriage and two girls turning 21 and 18 this winter seems to be absolutely nothing. I do know that I pray more than I ever have in my entire life. I pray that I will know what to say and when to say it and that they take it the right way. Life is a whole job in itself. How do we have time to work?! Thank God the weather and lifestyle in Charleston, South Carolina otherwise known as the Lowcounrty is a very relaxing, friendly place to raise a family. I don't ever (hardly ever) worry about my kids safety, as far as crime goes, as I do about the decisions they will make. When you live in a place like Charleston the kids are all known buy parents, teachers,and coaches of other kids from the schools and the recreational centers and they seem to feel other eyes watching them. Enough of that. Both of my kids are out tonight and the 17 year had here last day of school today and thinks she has been set free. She will be a senior next fall after all. She attends James Charter Island High School which is one of the best and has an International Baccaluriet program which she is not in!! So to end, my prayers are headed upwards. God Speed.
06/02/08
10:44:31 pm, Categories:
home and garden
Flowers Charleston South Carolina Hydrangea
It's June! The hydrangeas are in full bloom. This has to be my favorite summer blooming plant. Winter plant would be the pansy. I will talk about that come September. The Hydrangea has a huge blue bloom, unless of course you are one who puts some sort of rusting metal on top of the root system, such as nails, which turns the bloom pink to a dark purple. They are all beautiful, but I like blue. What a beautiful bloom to fill a vase with for your kitchen table. In Charleston, Summerville and surrounding areas these flowers are prevelant. There are some great examples following. Be sure to plant some in your garden. They do not stay green all year, so I recommend you plant them towards the back of the yard for your own enjoyment. You will not be sorry. I am afraid some of you may be to far north, but you are welcome to visit Charleston, South Carolina to enjoy ours.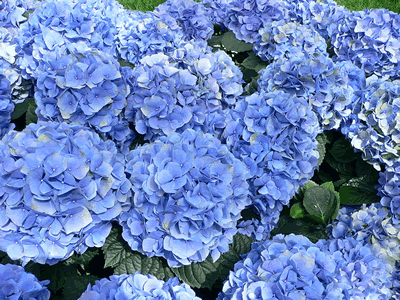 01:12:03 pm, Categories:
charleston real estate
I am excited about my new web site and it should be up and running in a week or so. Charleston real estate seems to be picking up. I have spoken to quite a few people in the last week looking to buy in Downtown Charleston/upper King St. area that is in the midst of a revitalization.
12:39:08 pm, Categories:
Bunnell's Blog Entry
Boating in Charleston Harbor
Wow! Sunday! What a way to start the week. Went in the boat to a beach on Kiawah with friends. It was hot the water was cool and it was a beautiful day. Our ride took us from James Island Creek through the Charleston Harbor to the Intercoastal Waterway into the Stono River. You can view the downtown Charleston and the outer islands. Sullivans Island and Morris Island light houses.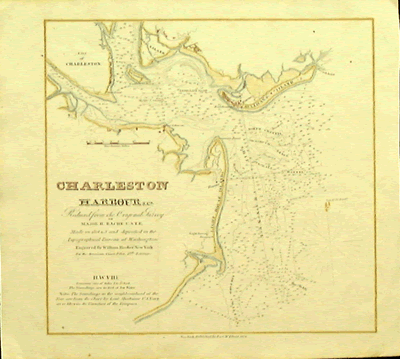 charleston sc real estate - Google
charleston south carolina real estate
charleston real estate - Dmoz.org
Charleston Real Estate - Yahoo
folly beach sc real estate - Dmoz
Folly Beach Real Estate - Yahoo
Folly Beach real estate - Google